News

Book Awards

Mom's Choice Awards, Gold Medal Winner, Honoring Excellence
2011 Benjamin Franklin, Silver Medal Winner, Interior Design
Indie Excellence Book Awards, Finalist, Cover Design
International Book Awards, Finalist, Interior Design
International Book Awards, Finalist, Children's Picture Book
Children's Literary Classics, Gold Medal Winner, Best Illustrator
Moonbeam Children's Book Awards, Silver Medal Winner, Best First Book-Picture Book
2012 Hollywood Book Festival, Honorable Mention, Children's Books, which honors books
that deserve further attention from the film, television and multimedia communities

Book Reviews
Literary Classics...

A visual delight!
Stripey Follows His Dream, takes readers on a photographic journey through the rain forest. As Stripey, a nocturnal red-eyed tree frog, endeavors to follow his dream of exploring the rainforest during daylight, he encounters all sorts of other jungle creatures along the way. The photographic images within this book are absolutely spectacular! Author, Gail Melville Shumway, who has an impressive list of photographic credits to her name, has compiled a fantastic collection of images for use within this book.

This book, while full of fascinating photographic images, is also chock-full of interesting tidbits about the rainforest and its inhabitants.

Stripey Follows His Dream, a photographic adventure by Gail Melville Shumway, earns the Children's Literary Classics Seal of Approval. The CLC Seal of Approval is a designation reserved for those books which uphold the rigorous criteria set forth by the Children's Literary Classics review committee, a team comprised of individuals with backgrounds in publishing, editing, writing, illustration and graphic design.
A Mom's Choice Awards Recipient!

Stripey Follows His Dream is a recipient of the prestigious Mom's Choice Gold Award. The Mom's Choice Awards honors excellence in family-friendly media, products and services. An esteemed panel of judges includes education, media and other experts as well as parents, children, librarians, performing artists, producers, medical and business professionals, authors, scientists and others. A sampling of the panel members includes: Dr. Twila C. Liggett, ten-time Emmy-winner, professor and founder of PBS's Reading Rainbow; Julie Aigner-Clark, Creator of Baby Einstein and The Safe Side Project; Jodee Blanco, and New York Times best-selling Author; LeAnn Thieman, motivational speaker and coauthor of seven Chicken Soup For The Soul books. Parents and educators look for the Mom's Choice Awards seal in selecting quality materials and products for children and families.
Back Cover Review

"I loved going with Stripey on his adventure in the rainforest. The photos are MARVELOUS and the text is EASY TO READ; a wonderful book for children!"
--Bob Dunne, formerly Executive Editor of Ranger Rick's Nature Magazine
Amazon Review

Stripey is a dream!
"This is a beautiful book. Sweet story to encourage children to follow their dreams and not give up. But even more, the photos are breathtaking. My 4 grandchildren love looking through this book at the photos! The colors really catch their eyes. I gave these books out for Christmas gifts. Pictures of the rainforest are beautiful. Another world!"
--Christina

Fan Mail
Hi Gail!
We just got your books! I don't have the words to say how incredible they are, not to mention the amazing photography. They are way too good to put in our library, we are going to keep them to show to the kids and to show them when we talk about the rainforest.

In December we will have a new library of books that are valuable, that can not be checked out, only to be read in our library. The library will be housed in our volunteer quarters conference room that will be locked when we are not there to supervise.

We all love your books! Thanks so much for your support and for the incredible books. You have done an amazing job!

Jennifer Rice PhD
President
Kids Saving The Rainforest
www.kidssavingtherainforest.org

Exclusive Calendars
Frogs 2010 Calendar, Brown Trout Publishers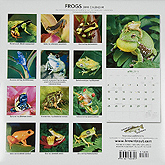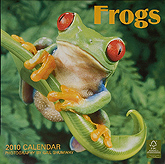 Butterflies 2008 Calendar, Avalanche Publishing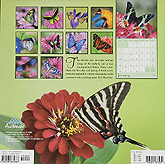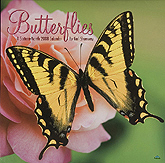 Butterflies 2007 Calendar, Avalanche Publishing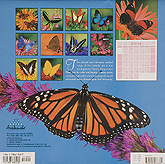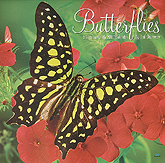 Butterflies 2003 Calendar, Avalanche Publishing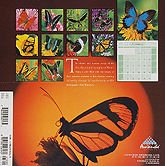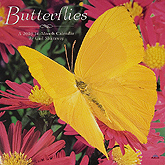 Book Covers
Tadpoles and Frogs, Usborne Publishing Ltd.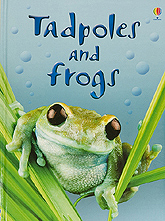 Florida's Fabulous Seashells, Worldwide Publications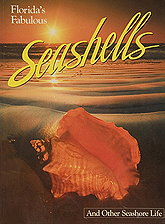 The World's Most Spectacular Reptiles & Amphibians, Best Content
Award National Association of Independent Publishers, World Publications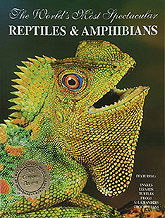 Orlando Guest Informant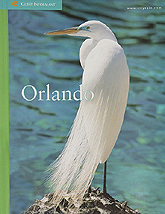 Naturfotografie, Nature Photography Yearbook, Award Winning Photo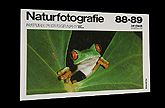 National Geographic Little Kids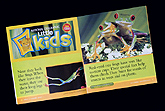 Magazine Covers
National Geographic Explorer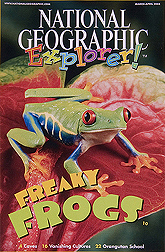 Nature's Best Photography Magazine,
Cover and Feature Article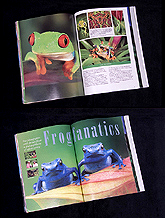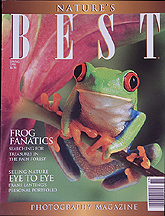 Weekly Reader, Rain Forest Issue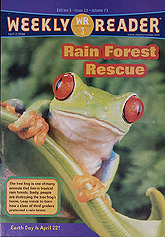 Reptiles Magazine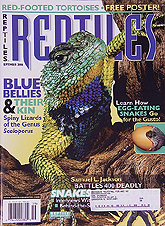 Ranger Rick, Pileated Woodpeckers, July 1988
Ranger Rick, Hedgehog, September. 1988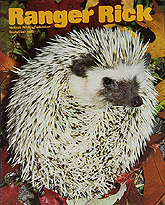 International Wildlife, Clearwing Butterfly, Sept.-Oct. 1988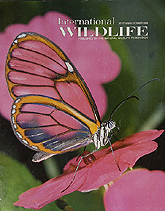 Ranger Rick, Capuchin Monkey, May 1991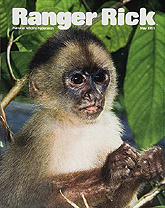 International Wildlife, Veiled Chameleon, Nov.-Dec. 1993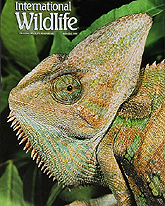 Ranger Rick, Orangutan, May 1996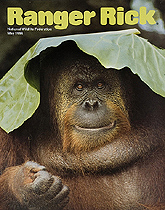 Ranger Rick, Frog Hanging On Leaf, July 1996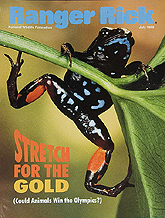 Your Big Backyard, Red-Eyed Tree Frog, September 1996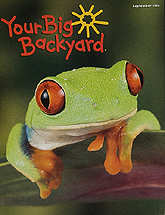 National Wildlife, Burrowing Owl, Aug.-Sept. 1996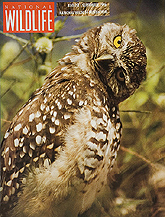 Ranger Rick, Margay, January 1997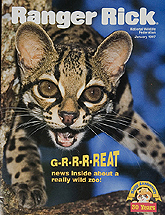 Ranger Rick, Florida Panther, Feature Article, March 1997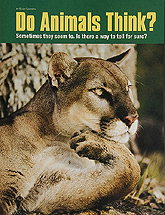 Ranger Rick, Monkey Frog, February 1998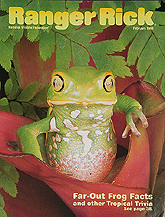 Ranger Rick, Barking Tree Frogs, March 1999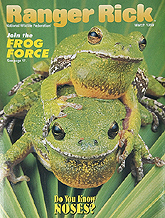 National Wildlife Federation, Special Report, Florida Panther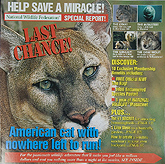 Awards
National Wildlife Federation 16th Annual Photo Competition, over 8,000 images submitted, December-January 1987
After a two year national tour the winning photographs have been added to the permanent collection of the Leigh
Yawkey Woodson Art Museum.
1st Place, Rose Reflection in a Water Drop
Grand Prize, Two Red-Eyed Tree Frogs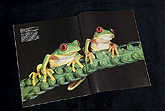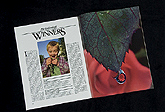 Educational Press Association Distinguished Achievement Awards Competition,
Award for Artwork 1997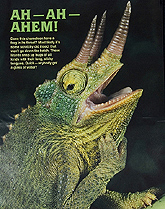 Children's Literary Classics Seal of Approval

Other Awards
Minolta Wildlife Photo Contest, Swallowtail Butterfly, Third Place, Over 10,000 entries submitted. Winning photos were
exhibited in the entrance to the White House in Washington, D.C. with a special invitation to the press event at the White House
on August 26, 1987.

1987 KINSA, Kodak International Newspaper Snapshot Award, Regional

Florida Wildlife Magazine Photo Contest, Iris at Sunrise, First Place, 1991

1999 BG Wildlife Photographer of the Year Competition, over 21,000 images submitted. 2 gold awards, in the final round,
and 4 silver awards, in the semi-finals.

IPA International Photography Competition Awards is the largest and most prestigious photographic competition. The
Movie industry has its Oscars and the Photography Community has its Lucies. Awards ceremony given at the Avery Fisher Hall,
Lincoln Center, New York City. IPA's mission is to salute the achievements of the world's finest photographers, to discover
new and emerging talent, and to promote the appreciation of photography.

2007 International Photography Awards Competition 4 honorable Mentions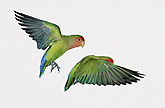 2008 International Photography Awards
Competition, received over 22,000 submissions from 124 countries across the globe.
3rd place, Peach Faced Love Birds in Flight and 4 Honorable Mentions